School Visits - Great Success!
After the recent success of our colouring competition for our 2020 Calendar we were asked by Broom Leys Primary School, Coalville if we would be able to accommodate visits from children in year 3, who are currently studying 'Rocks' as a topic at school, as being able to see where rocks come from and their uses would be a great opportunity.  We were more than happy to help out with this request and so in November approximately 90 children from 3 classes came along to Cliffe Hill Quarry. 
The visits ran over 3 days with half a class on the morning visit and half in the afternoon.   The children were picked up from school and transported by mini bus to Cliffe Hill where they were given an interactive presentation about Quarrying at Cliffe Hill.  This also sparked great debate about the volcanoes in this area of Leicestershire….  Well the ones that were around over 500 million years ago! Then they were taken in the minibus to the viewing platform at Old Cliffe Hill Quarry where they could see the quarry in action, one group even got to see a blast! 
The children got the chance to see up close one of the huge dumpers that work in the quarry, appreciating its scale and size.  Once back on the mini bus they were taken through the tunnel that links Old and New Cliffe Hill quarries and got the chance to see more of the processing of the stone and loading into the cream and green MQP lorries, that they will have seen out and about on local roads.  
The classes got to take away rock sample boxes to look at once back in their classrooms along with being able to take home the hard hats, safety glasses and reflective vests that they wore on the visit.
Head Teacher Robert Prior said "The children in Year 3 have absolutely loved their visits to the quarry. They have come back buzzing each time!"
The children sent in some lovely "Thank You" pictures, some of which are shown in the image gallery.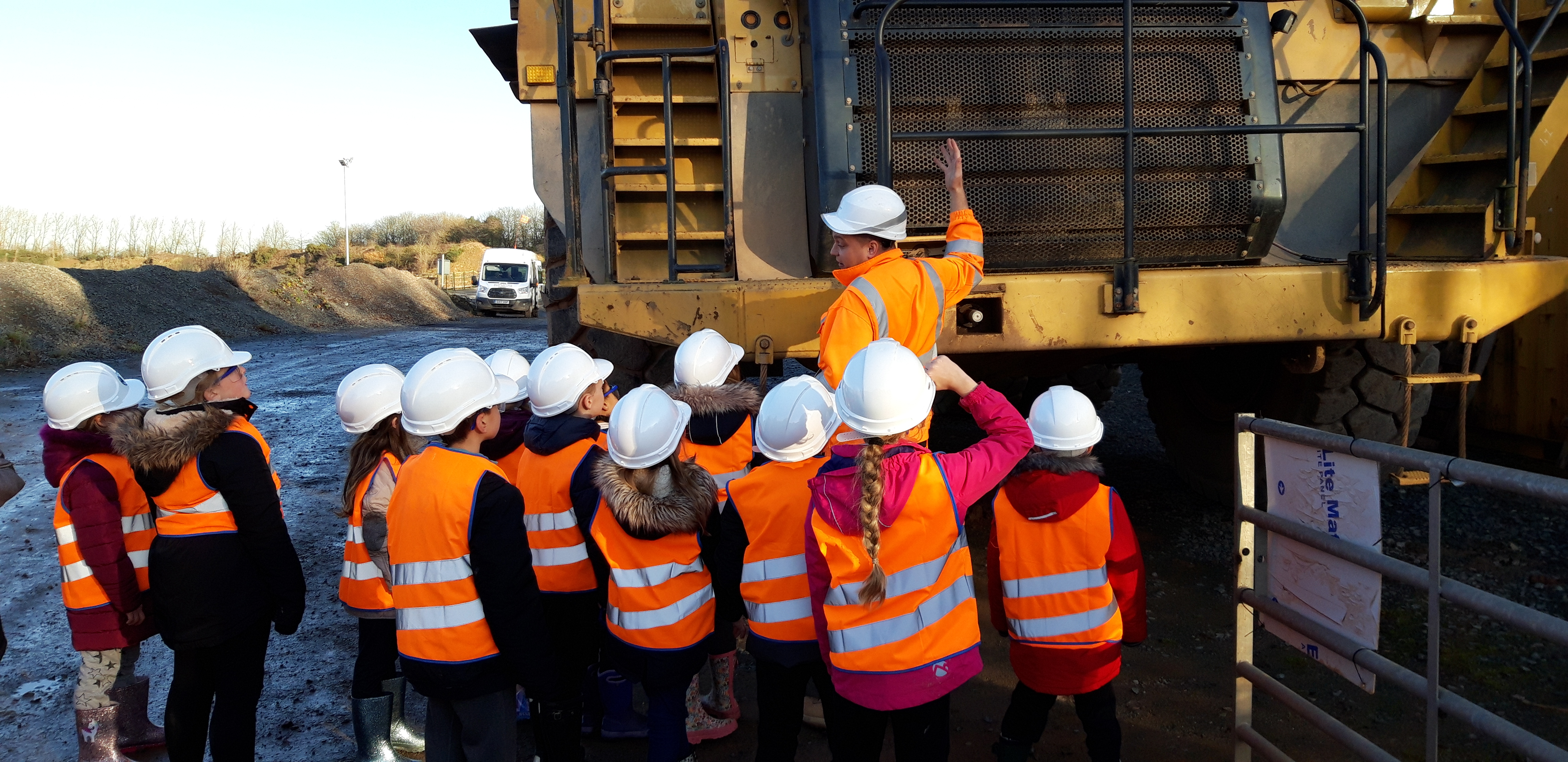 Children in front of Dumper.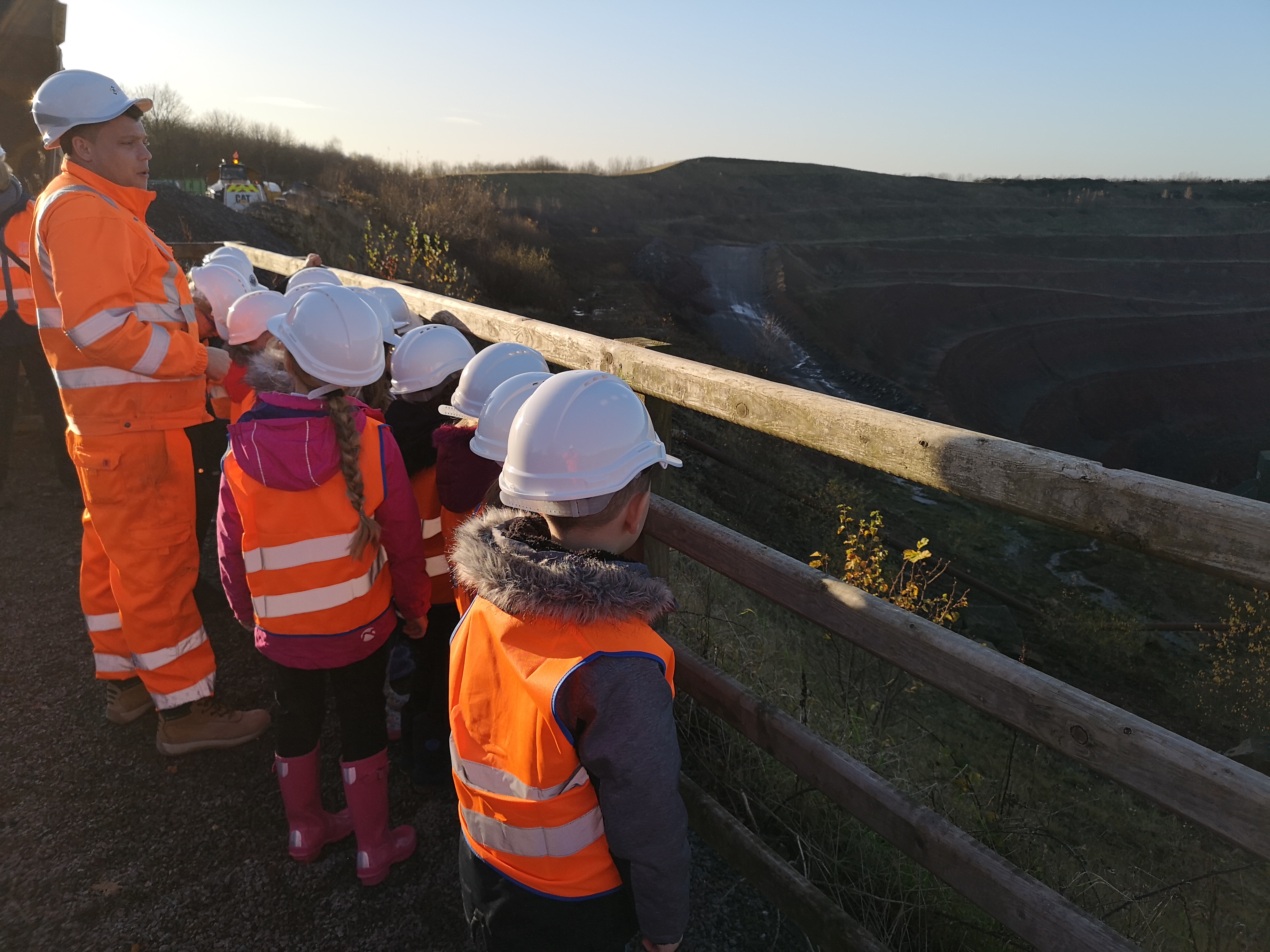 Children Looking into the Quarry.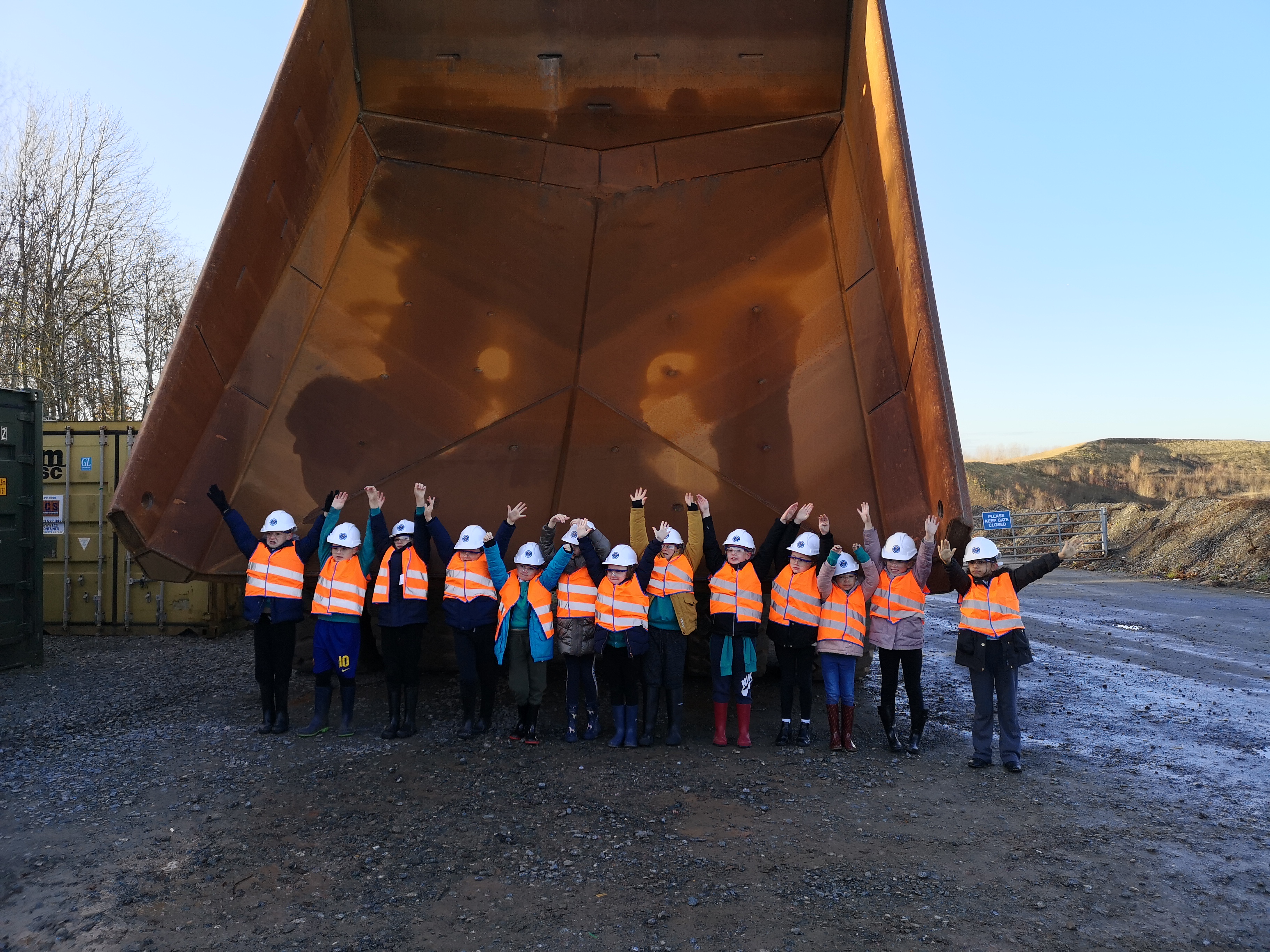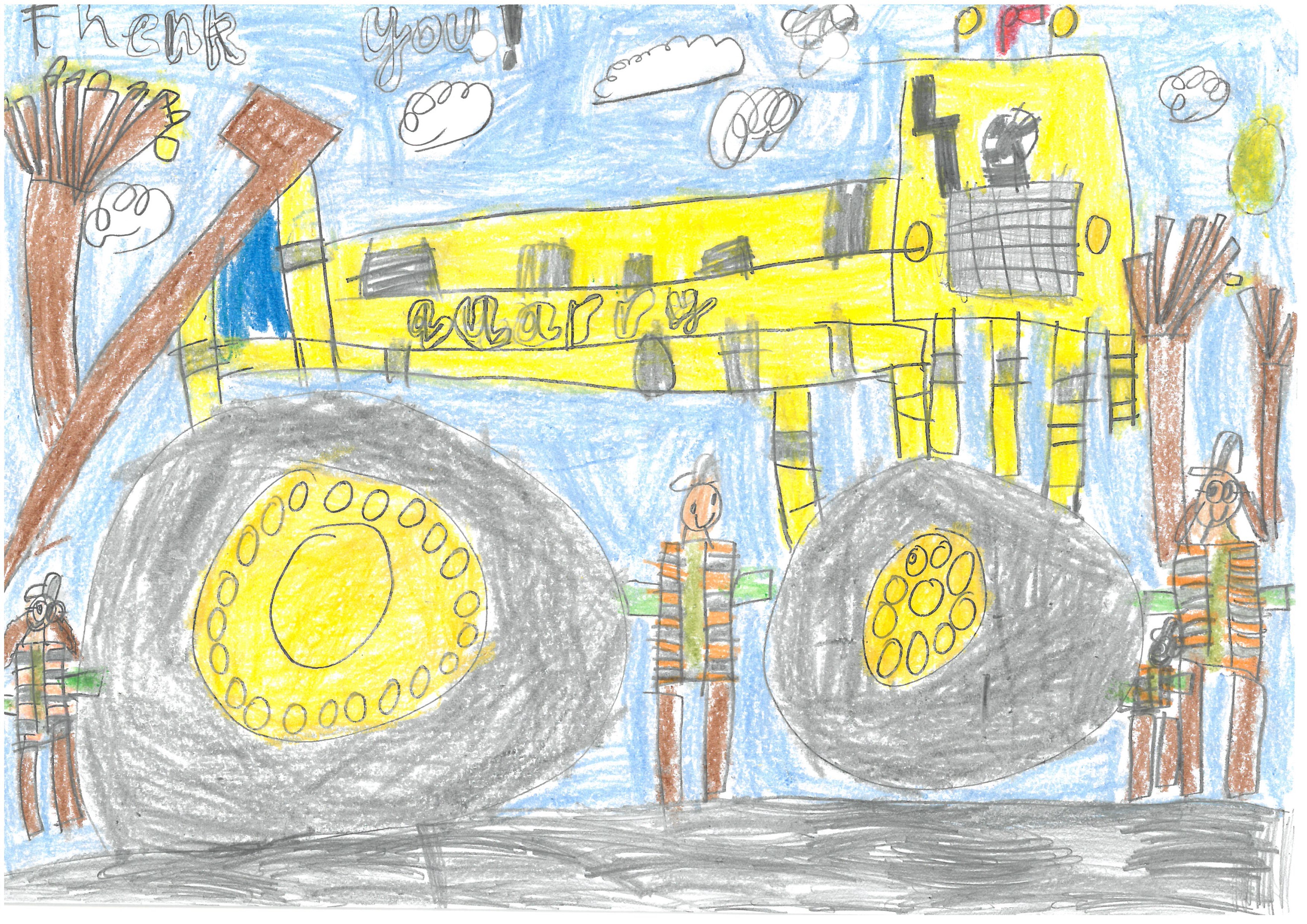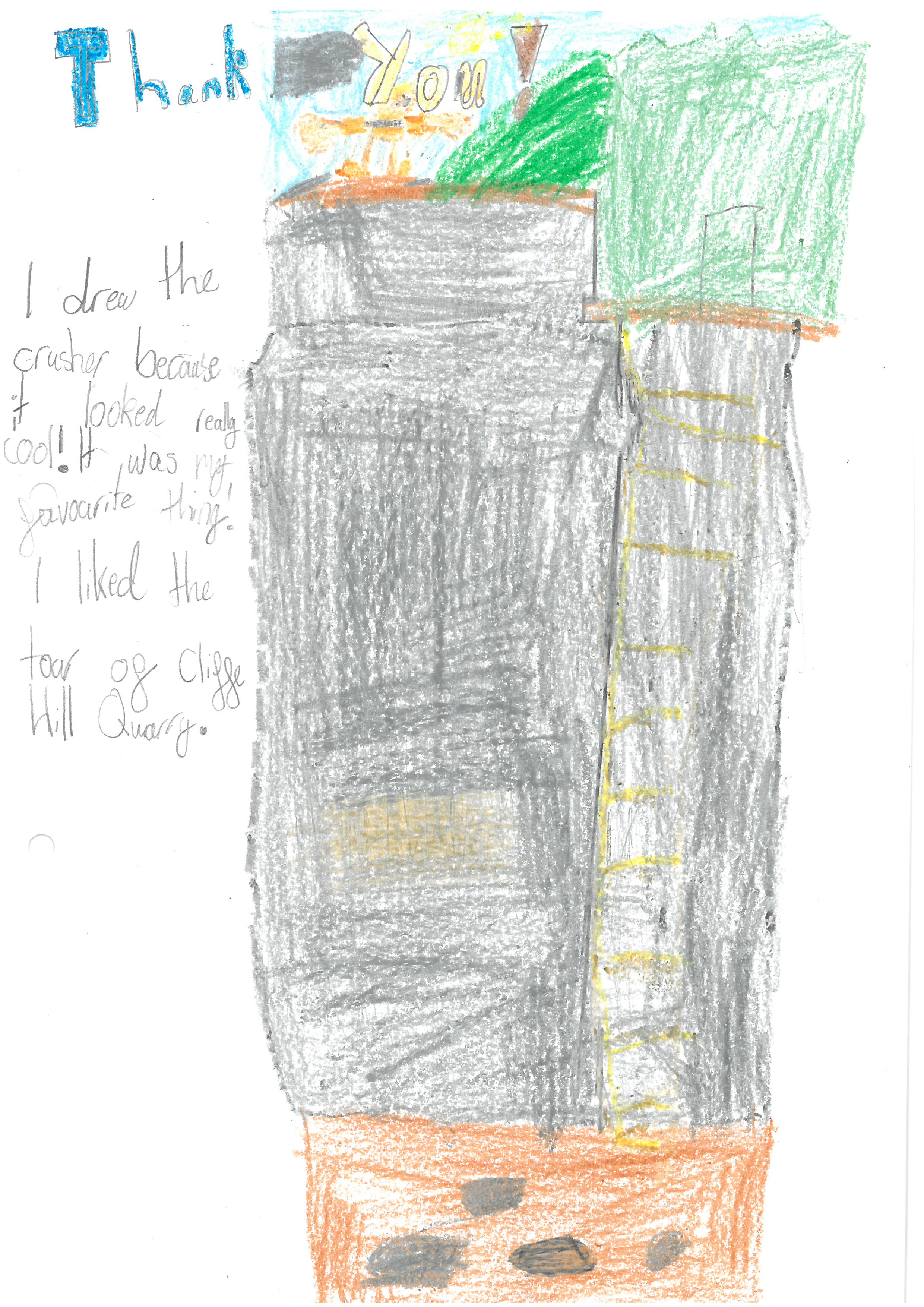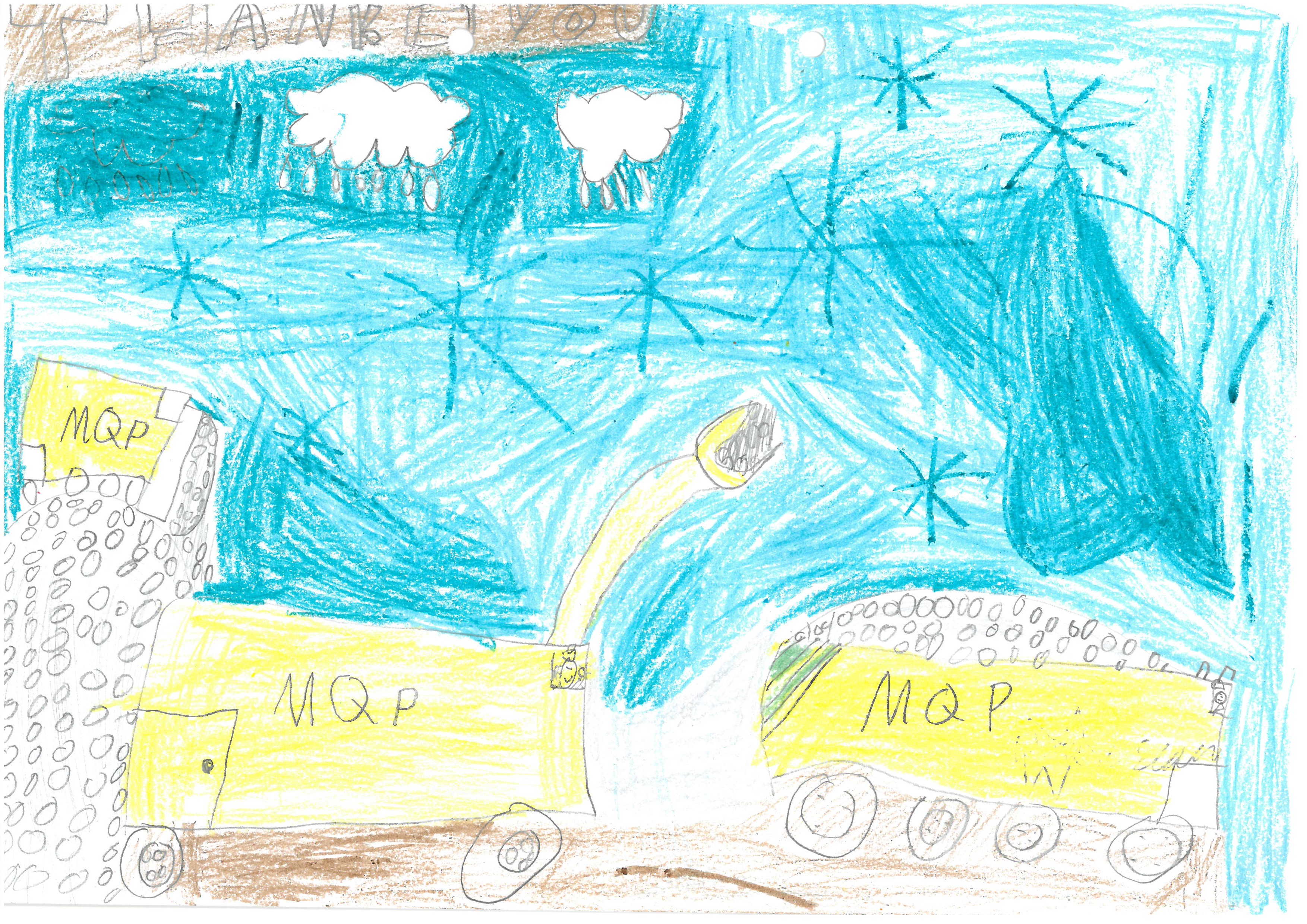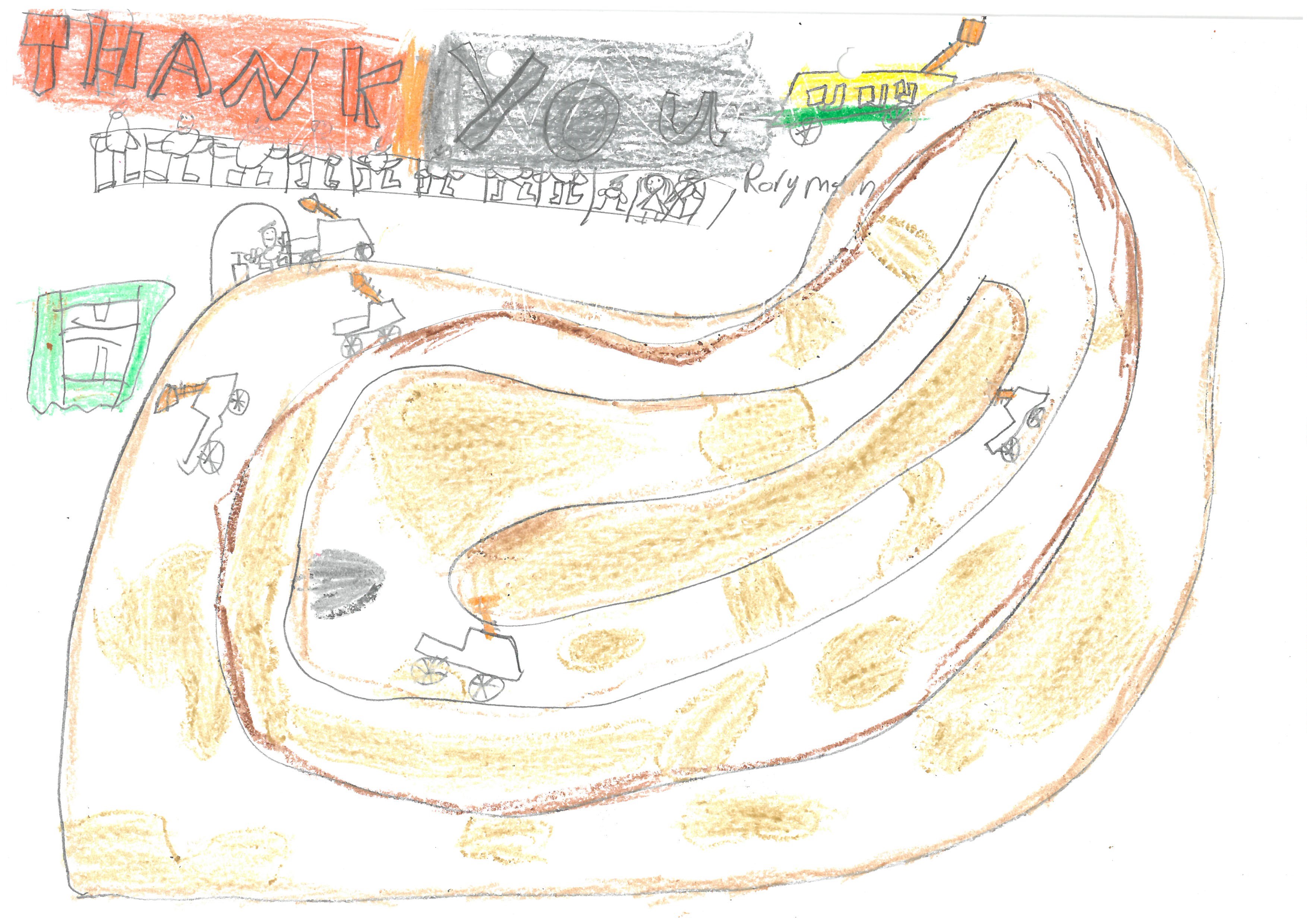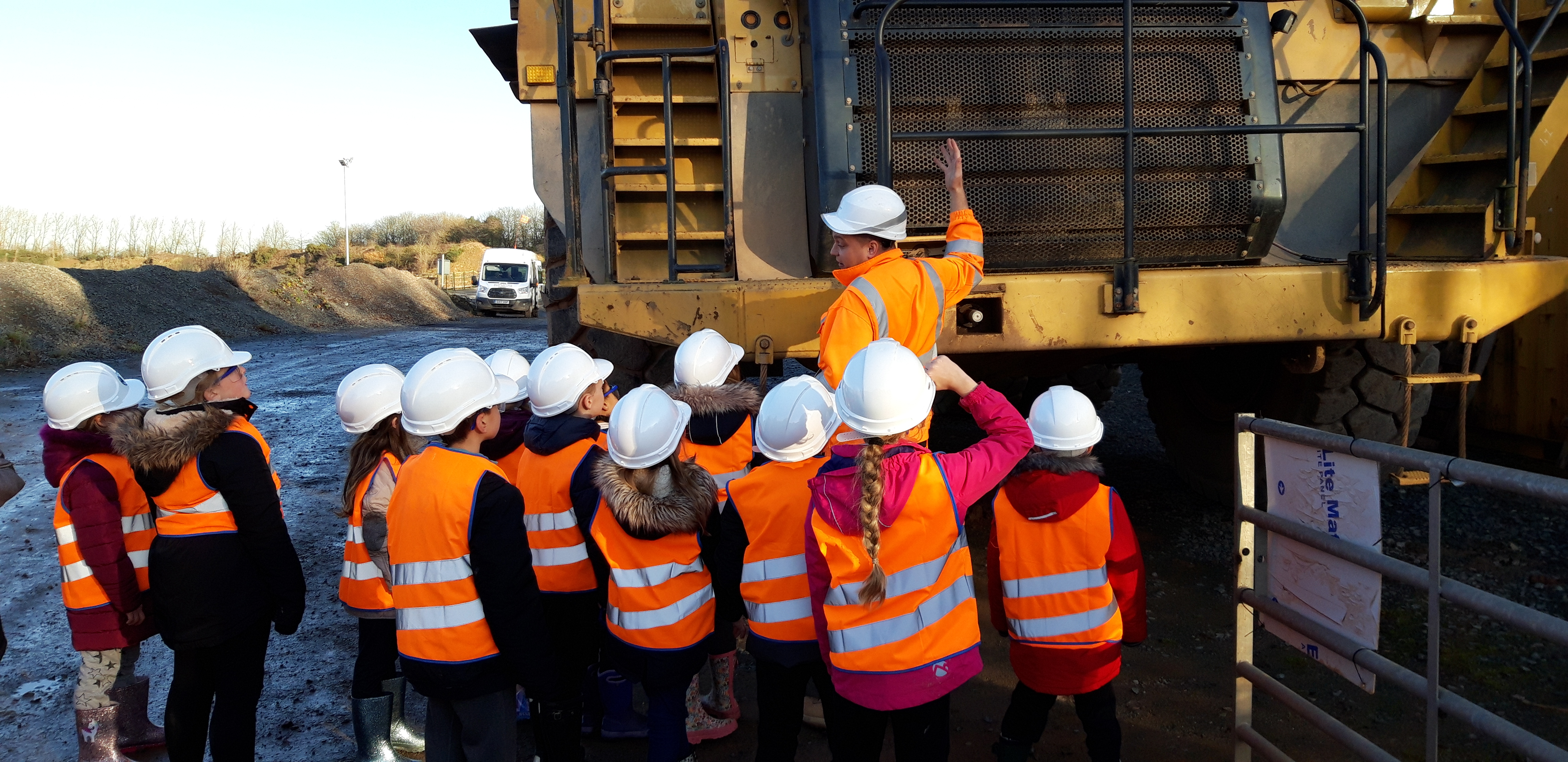 Children in front of Dumper.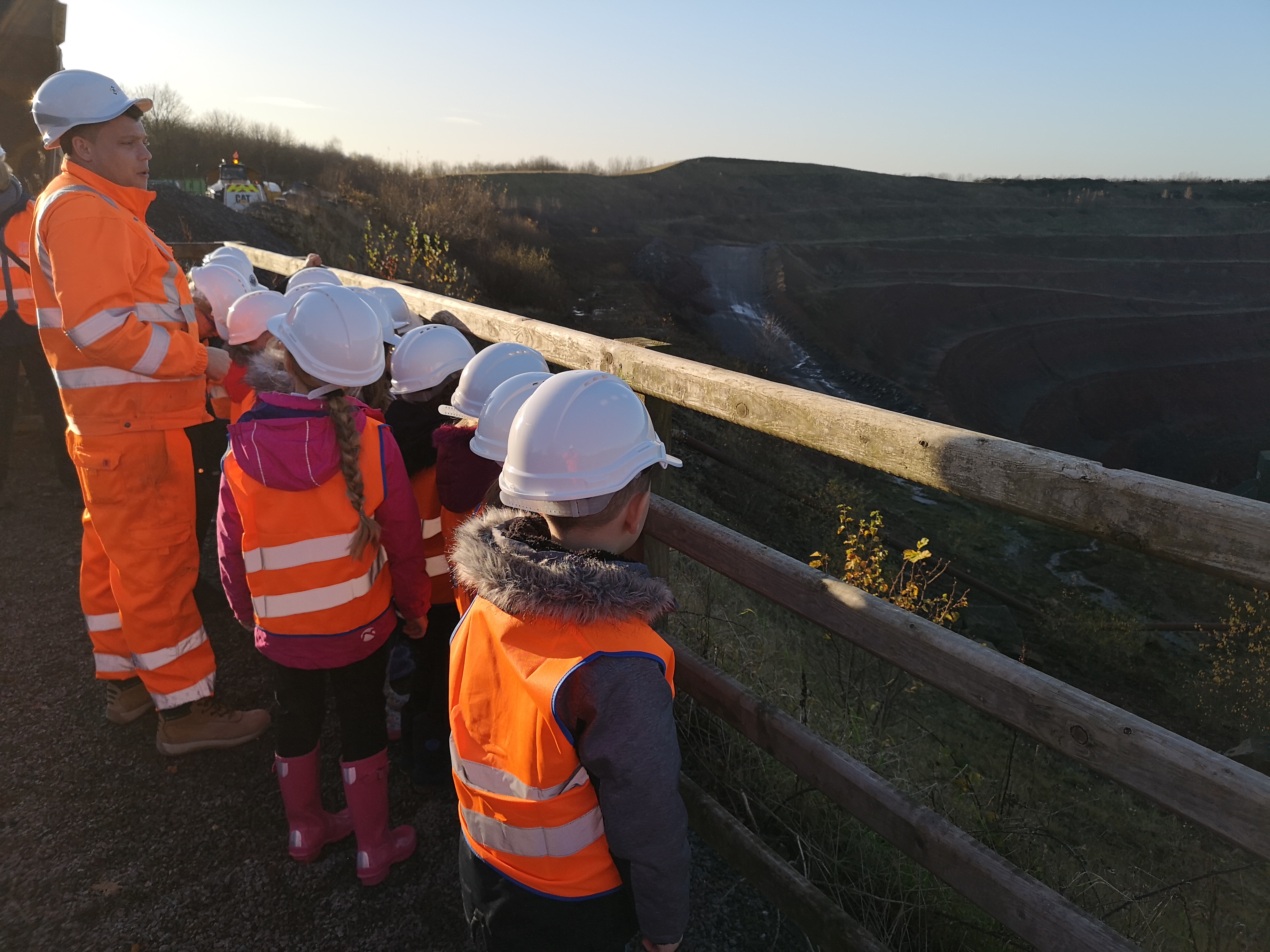 Children Looking into the Quarry.