The natural choice for small contractors or home DIY projects
We provide a comprehensive range of aggregate and asphalt products that have many uses including general construction fills and driveways. Products can be either delivered or you can collect them yourself from our Clee Hill, Ettingshall, Griff , Groby and Northampton units.
If you know what product you want
Speak to Sales for a price on 0330 123 2061 or email sales@mqp.co.uk  or request a call back from Sales at a time convenient to you.
Know which product you want but not how much of it you need?
Our tonnage calculator below will help you estimate how many tonnes of material you need to order.

If you are unsure of which product is most suitable for your project contact:
Our Technical team on 01530 239426 or email technical@mqp.co.uk
If you would prefer thay can contact you at a time of your convenience request a call back from Technical
What else is available?
Our units also stock a wide range of ancillary products which include, gloves, rakes, PPE, tarpaulins etc

How do I pay for the products?
Payment can be made over the phone by credit/debit cards or paid at you MQP office/quarry. All orders must be paid for in advance for collections or deliveries.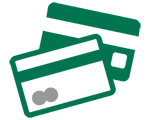 Credit/Debit Card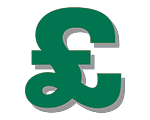 Cash