Rainbows – the East Midlands' hospice for children and young people.
As the East Midlands' only hospice for children and young people, Rainbows is a place where life-limited children and their families can find care and support. Their incredible team of people helps relieve symptoms, improve quality of life, support parents and siblings through their bereavements and care for children until the end.
For more information on the valuable work they do or to donate visit their website at: https://www.rainbows.co.uk/the-hospice
MQP have supported Rainbows since 2007 with a variety of activities but mainly with fund raising at our company functions.
One of the ways we support Rainbows is by being members of the Rainbows Business Club, which involves us donating a regular amount to the charity each month. This support will help to provide a sustainable monthly income for the Hospice, which is essential in helping them to fund their annual running costs which are in excess of £4 million.
Another way has been by us joining in with the 'Where's It Bin?' challenge where Rainbows drop three branded wheelie bins to your business for one week. All we had to do was to ask our staff to bring in bagged items and place them in Betty, Bertie or Barry. These items are then sold in their Charity shops.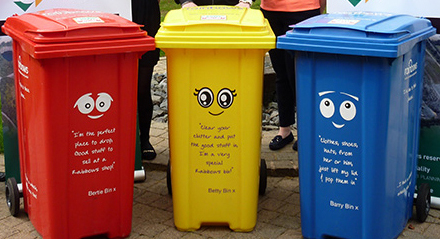 Some of our employees have signed up to Payroll Giving, donating directly from their wages each month, which Rainbows can further benefit by reclaiming the tax element as Gift Aid. MQP have committed to doubling the Payroll Giving as a further donation to Rainbows.